For high quality appraisals you can trust in the City of Houston and Harris County, count on MCA Inc.
For years, mortgage lenders and consumers, as well as other real estate professionals have called upon MCA Inc. to provide high-quality appraisals on a wide variety of property in Harris County. By continuously analyzing local real estate trends in Harris County and refreshing our knowledge regarding valuation techniques through accredited courses, we've been consistently able to deliver reliable home valuations for people just like you.
Lenders, real estate agents, attorneys, accountants and homeowners should contact us for:

• Setting a profitable listing price that also reduces time on market
• Removing PMI (Private Mortgage Insurance)
• Appraisals for bankruptcy, divorce and other court purposes
• Increasing your HELOC
(Home Equity Line of Credit)
• Challenging a property's assessed value
• Tax planning

Our investment in technology translates into faster appraisals for our clients and lower costs for everyody. Of course, it's been our experience that no matter where you go, service is the top reason a client comes, goes, stays or gives your number to others. We're always mindful of this whether you're talking to us on the phone, in e-mail or conversing in person. In the end, what it comes down to is simply the best possible experience for our customers. Let us prove to you the difference. Call us today.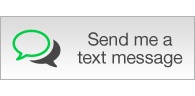 There was a problem returning the RSS feed.